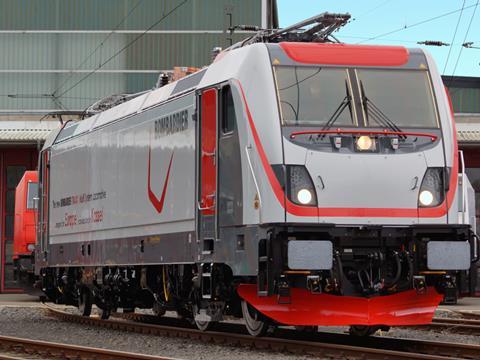 EUROPE: Knorr-Bremse and Bombardier Transportation have agreed to further extend the Europe-wide service contract under which Knorr-Bremse RailServices supports the maintenance of Traxx locomotives by the manufacturer's service business.
Originally signed in September 2010, the contract was originally intended to run for five years, but in mid-2014 it was extended to the end of 2020. The partners have now decided to extend the agreement for a further five years until the end of 2025.
The extension announced on September 30 has a potential sales volume 'in the low tens of millions of euros'.
Under the agreement, Knorr-Bremse RailServices overhauls and repairs braking systems for several hundred Traxx locomotives operating in various countries including Germany, Italy, Spain, France and Poland. It also supplies spare parts and other materials for regular servicing of air supply, brake control and bogie mounted components. Heavy overhauls are undertaken at the Knorr-Bremse plant in Berlin, in close co-operation with the Mödling site in Austria.
'We are very pleased that this service contract has now been extended', said Knorr-Bremse Rail Vehicle Systems board member Mark Cleobury. 'We are supporting Bombardier in the holistic life cycle management of its vehicles.'