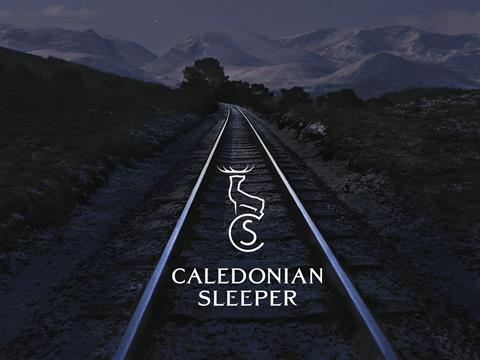 UK: Spanish rolling stock manufacturer CAF announced on February 10 that it had signed the €200m contract to supply Serco Caledonian Sleepers Ltd with 75 new coaches for use on Anglo-Scottish sleeper services from April 2018, plus associated spares and technical support.
The coaches are being financed by the Caledonian Sleepers Rail Leasing Ltd subsidiary of Lombard North Central plc, with a £60m capital grant from the Scottish government.
The order covers four 16-coach rakes each comprising five types of coach, plus 11 spare vehicles. Future operator Serco says the cars will provide a mixture of travel options including first class en-suite berths, standard berths, 'cradle seats for standard class guests' and 'pod flat-beds for affordable comfort'. There will also be a 'luxurious new brasserie club car', and improved accessibility. Edinburgh-based designer Ian Smith is responsible for creating a 'contemporary' style for the coaches.
In May 2014 Transport Scotland selected Serco for a 15-year contract to operate the Caledonian Sleeper overnight services, which link Glasgow, Edinburgh, Aberdeen, Inverness and Fort William with London. Serco will take over from FirstGroup, which currently runs the services as part of the ScotRail franchise, on April 1 2015.
Traction will be provided by GB Railfreight, with Class 92 electric locomotives originally built for Channel Tunnel services being used on the London to Edinburgh/Glasgow legs. Hired-in Class 47 diesels will initially be used on the non-electrified routes in Scotland, until the delivery of rebuilt Class 73/9 electro-diesel locomotives which is now expected in October. Single Class 73s will be used to Fort William and Aberdeen, with operation in pairs on the Inverness service. Three Class 86 and 87 electric locomotives are to be hired from the AC Locomotive Group heritage organisation for use on empty stock movements in London.