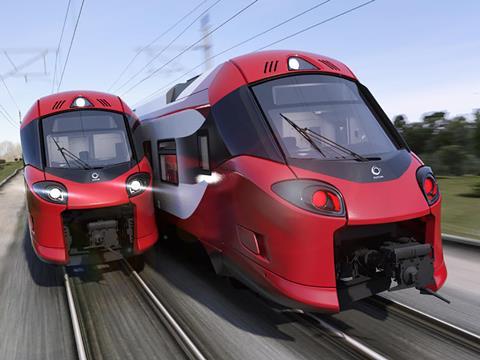 LUXEMBOURG: National railway CFL has awarded Alstom a €360m contract to supply 34 Coradia regional high-capacity double-deck electric multiple-units from December 2021.
The order announced on December 18 includes 80 m and 160 m long units with a maximum speed of 160 km/h. Designed for 25 kV 50 Hz operation, the trains will be equipped with ETCS Level 2 Baseline 3 and TBL1+ to permit operation in Luxembourg, France and Belgium.
'The new train we offer is a concentration of the latest innovations from our proven Coradia platform', said Gian Luca Erbacci, Alstom's Senior Vice-President, Europe. The EMUs will have 'spacious and well-lit' passenger areas, cycle spaces, accessible toilets, dynamic information systems, wi-fi, CCTV and LED lighting, with entrances designed for rapid passenger flow.
CFL Chief Executive Marc Wengler said the EMUs would be 'proven technology and at the same time a train that is ready for the future'. They have been ordered both to replace existing vehicles and to meet an expected 'significant' increase in the number of commuters.
The EMUs will be designed at Alstom's Valenciennes plant and manufactured in Barcelona, with input from its sites in Charleroi, Reichshoffen, Tarbes, Ornans, Villeurbanne, Savigliano and Salzgitter.