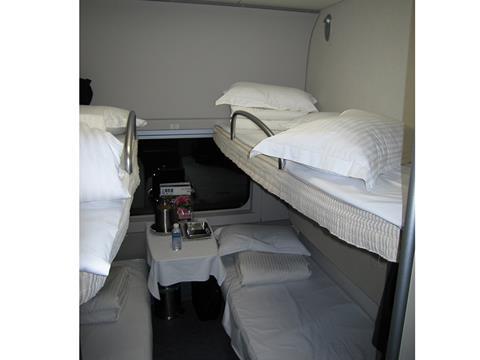 CHINA: A €152m contract to supply China Railway Corp with a further five 250 km/h CRH1E-250 sleeper trainsets was announced by the Bombardier Sifang (Qingdao) Transportation joint venture on December 18.
This is the second order for the 16-car sleeper train design, after a 2007 contract for 20 sets which were delivered in 2010. Bombardier said the 430 m long trainsets 'represent a sophisticated mix of new modular concepts and proven technology in a unique application', offering 'an advanced level of comfort, convenience and trip-time efficiency in a region where long-distance train trips are common.'
The trains are to be manufactured at the BST plant in Qingdao, with project management supported by Bombardier sites in Europe. The Mitrac traction equipment is to be supplied by the separate Bombardier CPC Propulsion System Co joint venture.