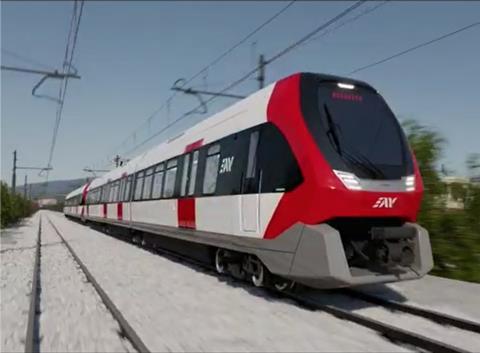 ITALY: Napoli regional transport operator EAV has selected Hitachi Rail to supply and maintain 40 1·5 kV DC electric multiple-units for the 950 mm gauge Circumvesuviana railway.
President of the Campania region Vincenzo De Luca said the €314m order announced on September 24 would provide a significant increase in service quality on the 142 km network of six routes south and east of Napoli.
Deliveries are scheduled to begin within 24 months of the contract being signed.
EAV also plans to purchase five trainsets for the 1 435 mm gauge Piscinola – Giugliano – Aversa line at cost of €40m.