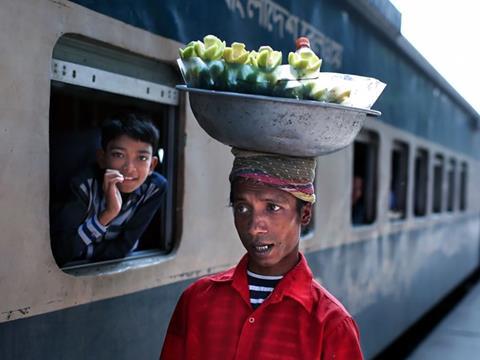 BANGLADESH: A contract for Indonesian company PT Inka to supply Bangladesh Railways with 200 coaches was signed on September 14, and was followed two days later by the finalisation of a joint venture agreement for the construction of a new line.
The 5·8bn taka coach contract is being financed by Indonesia Eximbank. Deliveries of the metre-gauge stainless steel vehicles with roof-mounted air-conditioning are scheduled to run from May 2019 until mid-2020. PT Inka had previously supplied coaches to BR under contracts awarded in 2006, 2015 and 2016.
Separately, on September 16 China Railway Group, China Civil Engineering Construction Corp and local companies Toma Construction Co and MAX International signed a joint venture agreement to build a 102 km dual-gauge line from Dohazar near Chittagong to Cox's Bazar and Gundum on the border with Myanmar. The project is being partially funded by a loan signed by the Asian Development Bank and the government in June, and is scheduled for competion in 2022.