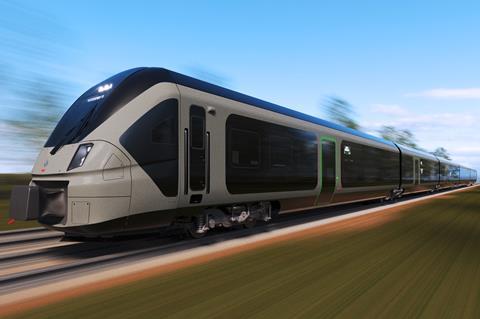 SWEDEN: State-owned passenger operator SJ has awarded CAF a €300m contract to supply 25 five-car inter-regional electric multiple-units, with options for 35 more.
The 200 km/h units from the Spanish manufacturer's Civity Nordic family will be winterised to withstand snow and temperatures down to -40ºC. They will feature easy boarding, space for bicycles, prams and luggage, dynamic lighting that adapts to the time and weather, heating based on the number of passengers, and facilities for passengers to work while travelling, including reliable mobile connections.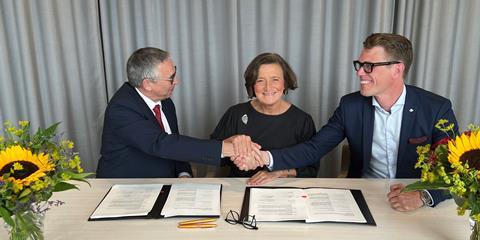 'We put a lot of effort into a seat that it is comfortable to sit in for a slightly longer time than an average regional train journey', said SJ's Rolling Stock director Arvid Fredman when the firm contract was announced on July 8. 'The trains will also be equipped with 5G technology and radio-transparent windows that offer fast connection. It will be so efficient that all customers can work and stream with several devices at the same time.'
The EMUs are scheduled to enter service in 2026, replacing older trains on the Stockholm – Västerås – Örebro – Skövde – Göteborg, Stockholm – Uppsala, Linköping – Norrköping – Stockholm – Arlanda – Uppsala – Gävle – Ljusdal and Kalmar – Göteborg routes.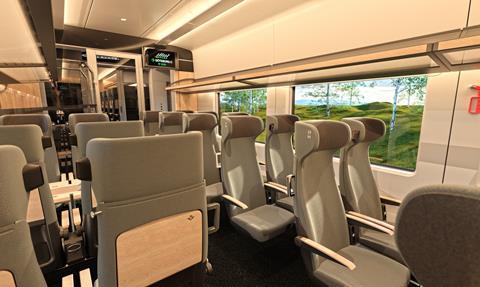 'We will be able to offer really good, comfortable and climate-smart regional trips in the future', said Fredman.
Condition-based maintenance systems will provide continuous information on any work which is needed. 'We will have trains that will tell us in advance that a component is breaking down and needs to be replaced. It can then be done in a simpler and faster way and the workshop time is reduced, which is good for both SJ and our customers', said Fredman.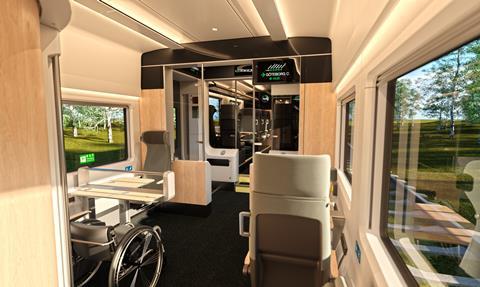 CAF had been named preferred bidder for the contract in October 2021, as part of SJ's SKr19bn programme of investment in new and refurbished rolling stock to meet predicted future demand.