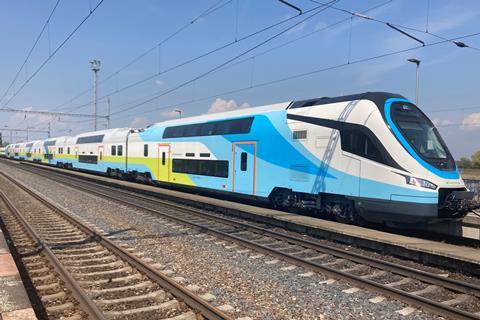 AUSTRIA: One of four double-deck electric multiple-units which CRRC Zhuzhou is to lease to Austrian open access passenger operator Westbahn has arrived at the Velim test centre in Czech Republic.
Testing and certification of the Chinese-built EMUs is scheduled to be completed by mid-2023.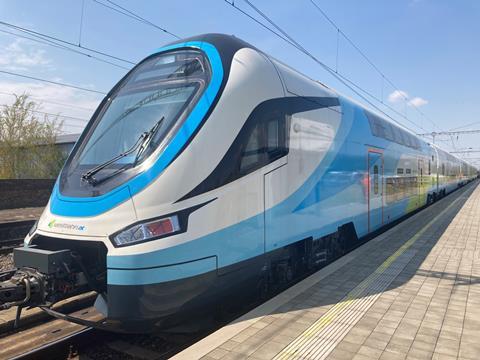 In 2019 CRRC Zhuzhou bid to supply a complete fleet of trains to Westbahn, which was replacing its original fleet 17 of Stadler Kiss trainsets that had been sold to DB Fernverkehr. Westbahn selected Stadler to supply 15 six-car Kiss 3 double-deck EMUs, but subsequently decided to lease a further four double-deck trainsets from the Chinese manufacturer.
The six-car EMU developed under CRRC's Project DDEMU2 has two motored vehicles and four trailers and a maximum speed of 200 km/h. It can use 15 kV 16·7 Hz and 25 kV 50 Hz electrification, and is designed to be TSI-compliant.
According to CRRC, the double-deck vehicles are only around 10% heavier than a single deck vehicle, as they make use of lightweight aluminium bodyshells and high-strength carbon fibre and glass carbon fibre elements.
Each six-car unit has 571 seats in two classes, with facilities including vending machines, wheelchair spaces, cycle storage and wi-fi for both passenger entertainment and real-time condition monitoring systems.