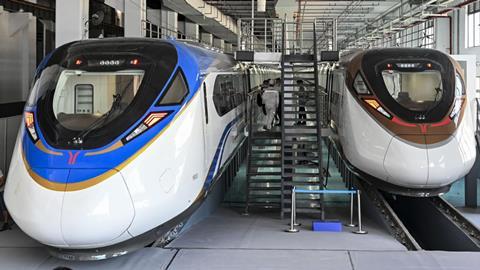 CHINA: The first trainsets ordered by Guangzhou Metro Group for two of the newly reclassified Intercity routes in the Guangzhou Bay Area were unveiled by CRRC Zhuzhou on September 15.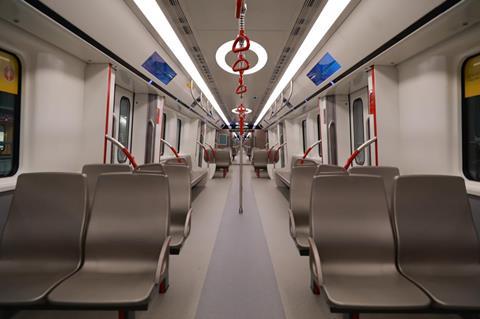 The order covers 25 eight-car trainsets for the route originally planned as metro Line 18 and 15 sets for Line 22. These lines were upgraded from metro to Intercity status at the end of July as part of a wider investment programme to enhance freight and passenger links across the Bay Area; services are to be operated by GMG subsidiary Guangdong Intercity Railway Operation Co Ltd, which was established in June 2019.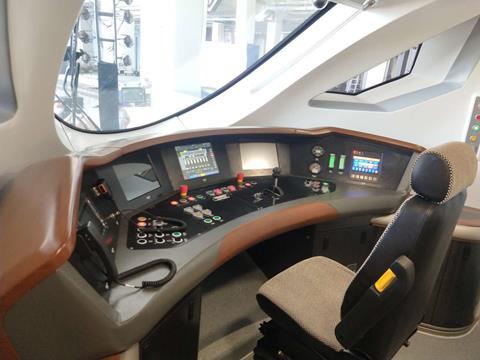 The Type D trainsets are derived from CJ6 inter-city electric multiple-units. Six of the eight cars are powered, giving a design speed of 180 km/h, although they will operate at a maximum of 160 km/h in revenue service in Guangzhou.
General Manager of Guangzhou Metro Group Liu Zhicheng said these would be the first metro trains in China to operate at 160 km/h.
Both lines will be fully underground and are scheduled to open in stages in 2021-22.
Intercity Line 18 would initially link Guangzhou Dong high speed station with Huadu Tiangui, a distance of 28∙5 km, but future phases would extend it to Wanqingsha in the Nansha New Area, 62·7 km from Guangzhou Dong. It will have nine stations, with the maximum distance between stations being 26 km.
The former Line 22 will run 32∙5 km from Fangcun via Guangzhou Nan station to Guangzhou Airport, sharing tracks with Line 18 for part of the route.