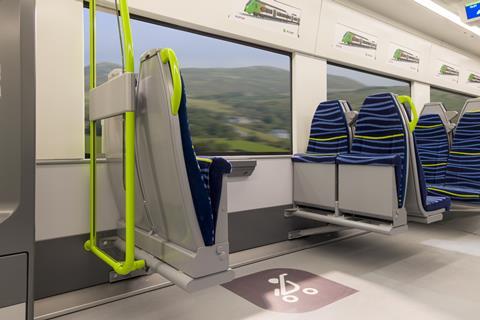 IRELAND: National railway Iarnród Éireann has unveiled a full-scale mock-up of the electric and battery-electric multiple-unit cars which Alstom is to supply for the DART+ programme to enhance rail services into Dublin.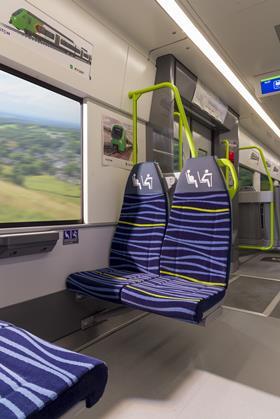 The units from Alstom's X'trapolis modular commuter train platform will be tailored to the requirements of the DART+ programme and the 1 600 mm gauge Irish network. Entry into services is planned from 2025.
The mock-up will be used for final engagements with a customer focus groups, which reviewed proposals throughout the design phase.
'We can now experience what the future of DART+ transport will be like', IÉ CEO Jim Meade said when the mock-up was unveiled at Inchicore works on March 29. 'The sample carriage we see on display is modern, comfortable and customer centred'.
The five-car articulated sets will be 82 m long with wide walk-through gangways and a capacity of 550 passengers. Independent access for all is a priority, with low-level floors at the entrances, automatic retractable steps for accessibility and clearly-labelled priority seats.
IÉ said there would be 'comfortable individual seating, reflecting longer distances which the DART+ fleet will operate, designed following customer focus group testing.'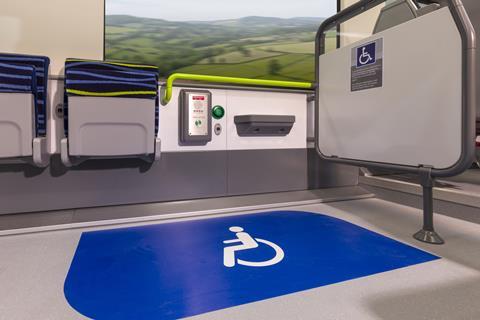 There will be dedicated cycle and family areas, and mobile device charging facilities at shoulder level as well as charging points for e-bikes and e-scooters.
The passenger information systems will include large, high-resolution displays with the ability to provide real-time updates including information from other public transport modes. There will be indicators showing the busier areas of the train, and advance notice of which side to exit at the next station.
750-car framework agreement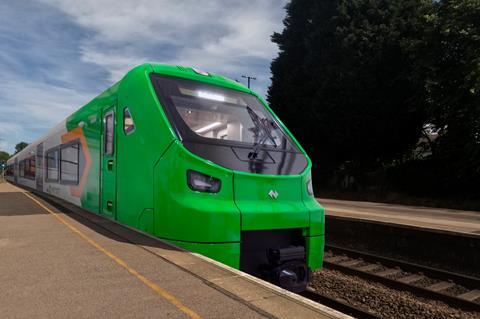 In December 2021 IÉ awarded Alstom a 10-year framework agreement to supply up to 750 cars for the DART+ programme.
IÉ has so far placed firm orders for a total of 37 five-car sets to enter service from Q3 2025, along with a 15-year Technical Support & Spares Supply agreement.
Delivery of the initial batch of units from Alstom's factory near Katowice in Poland is due to begin in mid-2024; assembly involves bringing together components including aluminium extrusion bodyshells from China, cabs from Italy and bogies from France.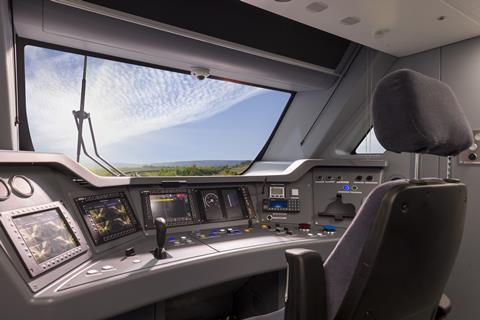 Six of these initial units will be 1·5 kV DC overhead electric only, and will be used to increase capacity and frequencies on the existing DART network.
The other 31 will have battery packs in the end cars, and will take over services to Dublin from Drogheda, where fast charging facilities will be installed to enable sets to be fully charged when departing over the non-electrified 37 km as far as Malahide where the current DART electrification begins. Each BEMU will have a total battery capacity of 840 kWh to give an off-wire range of more than 80 km.
The batteries will also be charged by regenerative braking; initial plans do not envisage topping up from the overhead electrification, however there is an option to modify the catenary to allow low-power charging to reduce the time needed for fast charging.
The new units will also be used on services south and west from Dublin.
'The trains demonstrate IÉ's intention to move quickly to decarbonise the commuter network', said Nick Crossfield, Managing Director Alstom UK & Ireland.
Alstom DART+ train sub-suppliers

Car body profiles

Qixing

Passenger saloon HVAC

Thermoking

Passenger doors and gap filler

IFE Knorr-Bremse

Air and braking system

Wabtec Faiveley

Pantograph

Schunk

Passenger information system

Annax

Passenger seats

Fainsa

Driver seats

Grammer

Windows

Saint-Gobain

Windshield

Dellner Percy Lane and Dellner Romag

Couplers

Dellner

Gangway

Hubner

Traction battery

Actia

Driver alert system

Datik

Connected driver advisory system

Cubris

On-train data recorder

HaslerRail