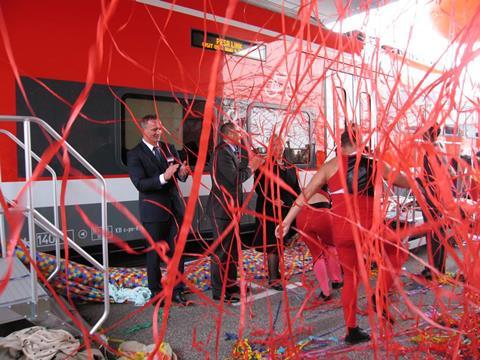 GERMANY: Unveiling the prototype Pesa Link diesel multiple-unit ordered under a framework agreement for 470 trainsets signed at the previous InnoTrans, on September 24 DB Board Member for Rail Technology Dr-Ing Heike Hanagarth announced an order for a further 26 trains.
The deal was inked at a colourful ceremony by Hanagarth and Tomasz Zaboklicki, Chairman of PESA Bydgoszcz.
Earlier, Zaboklicki handed over the first of 10 Pesa Gama diesel locomotives to PKP Intercity CEO Marcin Celejewski. The Polish company plans to have a four-system Pesa Gama electric locomotive at InnoTrans 2016.