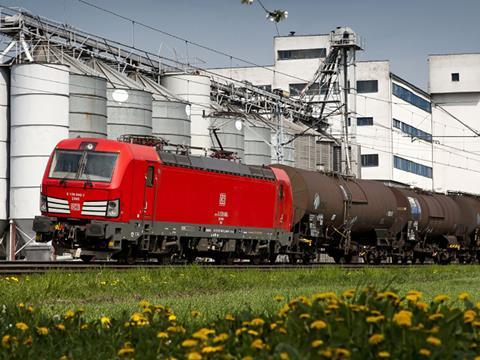 EUROPE: As part of a programme to equip its locomotive fleet with telematics equipment to support predicative maintenance by 2020, DB Cargo has awarded Siemens a contract to retrofit its Class 152 Eurosprinter ES64F locos and connect its Class 170 and 191 Vectrons to the TechLOK data system.
TechLOK collects and processes diagnostic data from locomotives across Europe, enabling DB Cargo to improve its daily operations and providing the basis for the roll out of condition-based predictive maintenance instead of time or mileage based approaches.
The six-year agreement announced on July 24 also covers the joint development of data analysis models based on Siemens' Railigent platform and MindSphere IoT operating system, with specialists from the two companies to work together at DB's Asset & Maintenance Digital Lab in Frankfurt.
The partnership is 'strategically important' to Siemens, said Johannes Emmelheinz, head of the company's Rail Service business, explaining that 'linking data analytics with locomotive-specific knowledge allows us to support DB on its path towards digitisation as well as with its overall target of improving asset availability'.