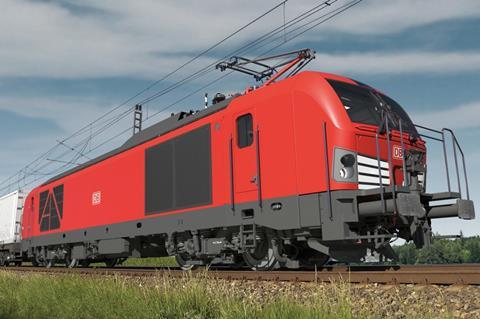 GERMANY: DB Cargo has awarded Siemens Mobility a framework contract for the supply of up to 400 Vectron Dual Mode electro-diesel locomotives, which would be delivered in a number of variants to meet the national freight operator's particular needs.
Siemens Mobility said the agreement announced on September 8 had a potential value of 'well over' €1bn.
There is an initial order for 100 locomotives designated Class 248, with deliveries scheduled to start in 2023.
Rejuvenating the fleet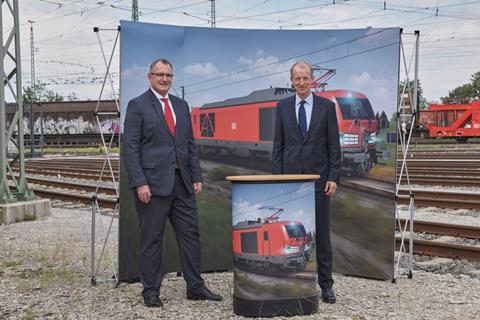 'We will grow and rejuvenate our fleet for our customers with a state-of-the-art, powerful locomotive', said Ralf Günter Kloß, DB Cargo management board member responsible for Production, when the agreement was announced.
'At the same time, we are underpinning the environmental friendliness of rail. This new locomotive suits us because it's just like us at DB Cargo: big, green and powerful.'
DB Cargo said it plans to have around 70% of its diesel locomotives equipped with 'innovative electric drives' by 2030.
More sustainable freight
Siemens Mobility CEO Michael Peter called the agreement 'a great step for more sustainable freight in Germany', with DB expecting to save around eight million litres of fuel a year with the new locos, and reduce CO2 emissions by 17 000 tonnes/year.
Albrecht Neumann, CEO of Rolling Stock at Siemens Mobility, said 'with the Vectron Dual Mode, DB Cargo is investing in future-proof, sustainable and economical rail freight transport.
'As an alternative to conventional diesel locomotives, the Vectron Dual Mode offers the best of two worlds: it operates purely in electric mode on electrified sections of the route to save fuel and reduce maintenance costs. And it can be switched to diesel operation on stretches without overhead lines, eliminating the need to change locomotives.'