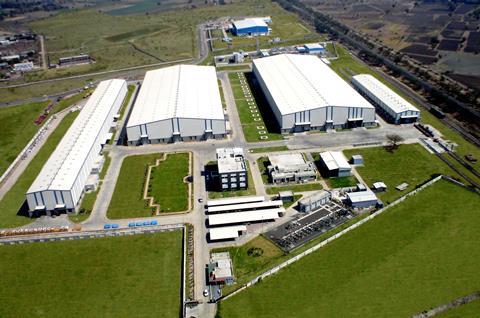 INDIA: National Capital Region Transport Corp has awarded Bombardier Transportation the contract to supply and maintain electric multiple-units for the Delhi – Ghaziabad – Meerut Regional Rapid Transit System commuter line which is now under construction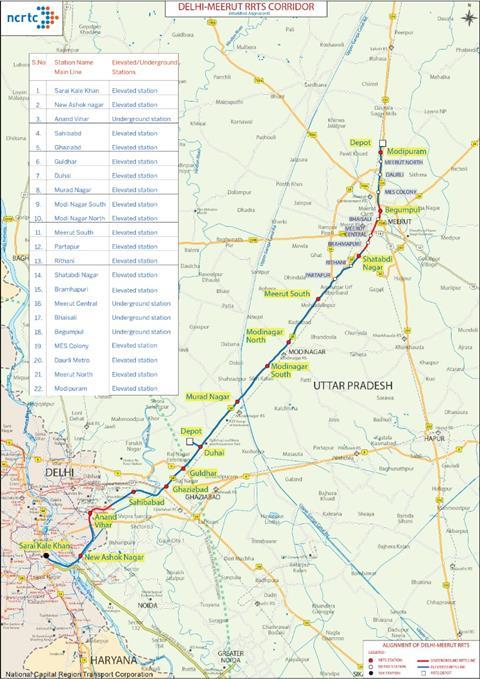 The Rs25·77bn contract announced on May 7 covers 30 six-car 'regional commuter' trainsets and 10 three-car 'intra-city mass transit' trainsets. In what Bombardier Transportation said was a first for India, the deal also includes maintenance of the fleet for 15 years. There are options for up to 90 more cars and a further two years of maintenance.
'Finalisation of the rolling stock bid process is an important milestone in the implementation of India's first Regional Rapid Transit System project', said NCRTC Managing Director Vinay Kumar Singh. He added that the trains would be 100% locally manufactured, with more than 83% local content, which would be 'a shot in the arm for the Make in India initiative of the government'.
The trains are to be designed at the Bombardier Transportation's Global Engineering & Technology Centre in Hyderabad, and manufactured at its Savli plant near Vadodara. Maintenance will be undertaken at depots in Duhai and Modipuram.
Running northeast from the capital and serving 24 stations, the 82 km Delhi – Ghaziabad – Meerut line is the first of six planned RRTS routes. The route-km network linking Delhi with cities across the National Capital Region and adjoining states is intended to provide better connectivity to support sustainable urban development. The network is being designed for a maximum speed of 180 km/h, although the trains will operate at 160 km/h.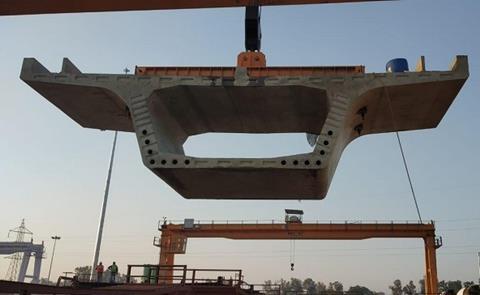 Fast commuter services will offer a journey time from Meerut to Delhi of less than 60 min, while local services will connect 13 stations on the 21 km northern section throught Meerut, between Meerut South and Modipuram Depot. Ridership is predicted at around 800 000 passengers/day.
'This project award for India's first and most advanced semi-high-speed regional trains reaffirms Bombardier's pioneering position in India's rail industry', said Rajeev Joisar, the supplier's Country Leader for India. 'This is also the first project in India with regional and local transit services operating on the same network, progressively realising India's vision for the multimodal integration of transport networks.'