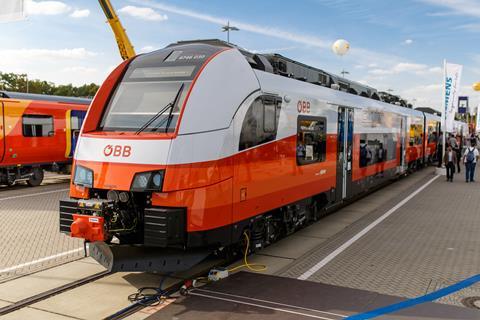 AUSTRIA: Austrian Federal Railways has awarded Siemens Mobility a contract to supply 21 Desiro ML electric multiple-units for use on local and regional services in Vorarlberg from the end of 2022.
The ÖBB supervisory board approved the order on August 16. An order had previously been placed for Bombardier Transportation Talent 3 trainsets, but this was cancelled because of delivery delays and ÖBB called a new tender in January this year with rapid delivery one of the requirements of the selection process.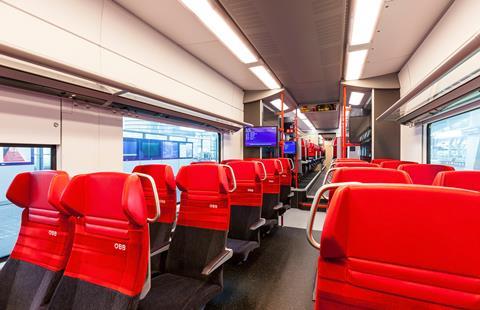 The Siemens trains are to be delivered by the end of 2022, and in the mean time ÖBB is to redeploy five Cityjet Talent 1 EMUs to Vorarlberg from September this year to provide additional capacity ready for the new school year.
The four-car Desiro ML units will be 100 m long with 290 seats, space for two wheelchairs and areas which can be used for bicycles in summer and equipped with ski racks in the winter. The eight doors wil be equipped with extending ramps, and passenger facilities will include a digital information system, wi-fi and air-conditioning. The trains will be fitted with ETCS, and approved for operation in Austria and Germany.
Siuemens has now sold more than 540 three and four-car Desiro ML trainsets worldwide, including more than 180 three-car versions which have been supplied to Austria.
'The Desiro ML is an internationally tested and proven regional train that provides the highest level of passenger comfort and satisfaction', said Albrecht Neumann, CEO Rolling Stock at Siemens Mobility, on August 23. 'We will now further adapt the train to meet ÖBB's latest customer requirements and build the new fleet in our usual excellent quality and in record time.'