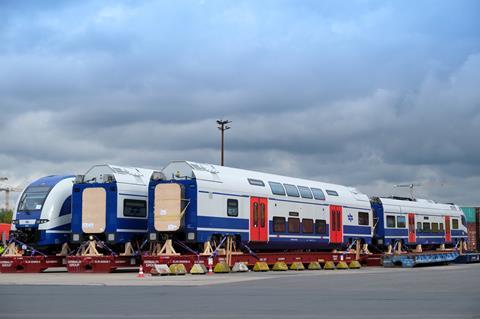 ISRAEL: The first two of 24 partly double-deck electric multiple-units being built for Israel Railways by Siemens Mobility have been shipped from Hamburg and are due to arrive in Israel towards the end of November.
Following testing and commissioning, the Desiro HC EMUs are expected to enter service during 2021.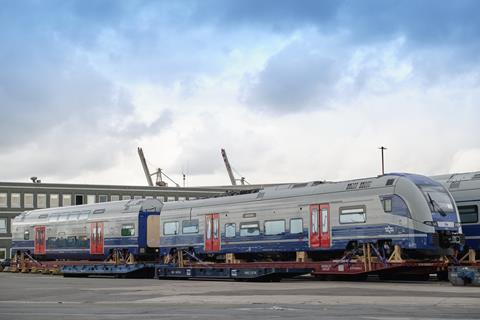 They will initially operate on the so-called HaSharon Circle Line linking Tel-Aviv and Rosh Ha-Ayin via University, Ra'anana, Hod HaSharon-Sokolov, Kfar-Sava Nordau, Petakh-Tikva and Bnei-Brak, which is currently being electrified.
They will also run between Tel-Aviv and Ashqelon, where the EMU fleet will be maintained by Siemens Mobility for 15 years at a purpose-built depot now under construction.
ISR has ordered an initial six four-car and 18 six-car units under a framework contract awarded in March 2018 for up to 60 sets with an estimated value of €900m.
In conjunction with the national electrification programme, they are intended to replace the railway's ageing diesel fleet, notably the Bombardier IC3 Flexliner DMUs which are now 28 years old. They will complement the Bombardier Traxx electric locomotives which are already in service with double-deck push-pull trainsets, boosting fleet capacity by an estimated 37%.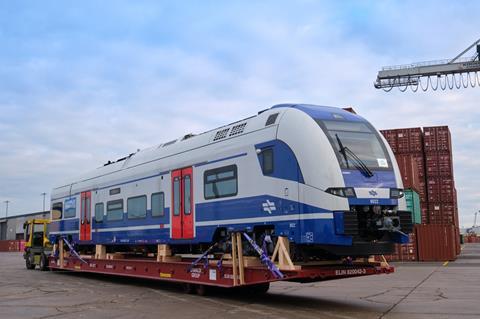 Rated at 6 MW, the Desiro HCs are formed of two single deck motor cars and either two or four double-deck intermediate vehicles. As well as GPS location tracking and smart diagnostics to support condition-based maintenance, the EMUs are fitted with automated passenger counting and an improved passenger information system.
'The new electric trains are the railways' future', said ISR CEO Michael Maiksner. 'The acceptance procedure and training the teams to operate them are being done in parallel with progress on electrification, which will enable us to end the use of aging diesel trains and reduce air pollution and maintenance costs.'
Adding that the electric trains 'will launch the railways into a new era of green, accessible, and inviting public transport', Transport & Road Safety Minister Miri Regev said her vision was 'to link Israel by mass transport systems, which will provide socially accessible transport for each citizen'. Within this, she placed special emphasis on developing the Eastern Line as a direct north-south corridor from Kiryat-Shmona near the Lebanese border to Eilat on the Red Sea.