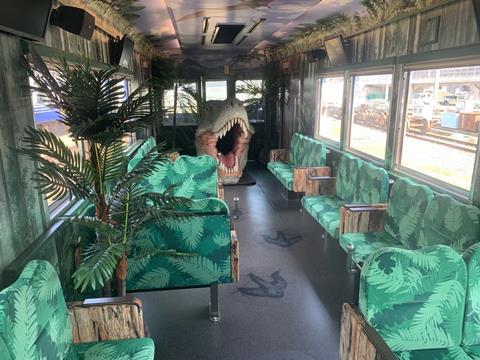 JAPAN: The Echizen Railway has given a trainset a dinosaur theme for use on services to the Fukui Prefectural Dinosaur Museum.
The two-car Series 1000 EMU is one of 12 built by Tokyo Sharyo in 1973-85, and was acquired by the Echizen third sector railway from Shizuoka Tetsudo in 2021.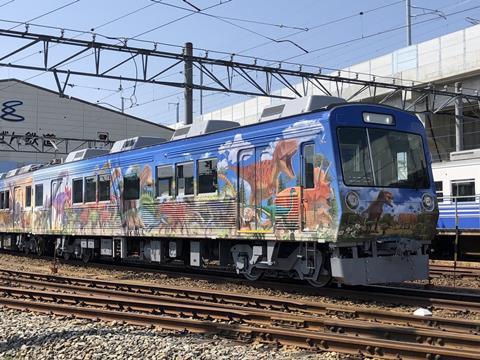 The exterior of one car has been covered in vinyls depicting animals that lived in the Americas, while the other car has creatures from Asia.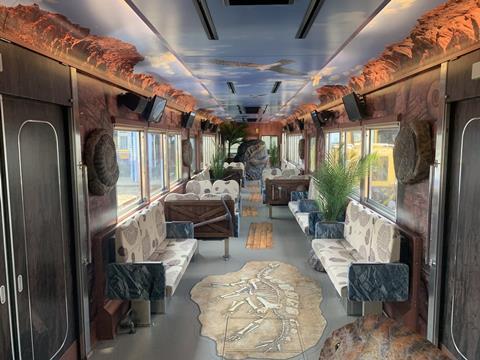 The interior of one car depicts the time of the dinosaurs, while the other car represents an excavation with replicas of fossils.
The dinosaur museum is scheduled to reopen later this year following refurbishment.