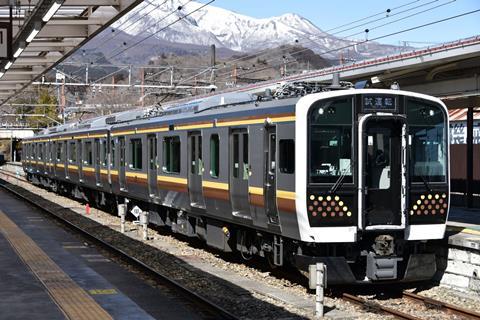 JAPAN: East Japan Railway has unveiled the Series E131-600 electric multiple-units which are due to take over two 1 067 mm gauge branches in its Omiya division from a timetable change on March 12.
A fleet of 15 three-car trainsets is being introduced to work the Utsunomiya Line between Oyama and Kuroiso and the Nikko Line between Utsunomiya and Nikko, replacing ageing four-car Series 205 EMUs.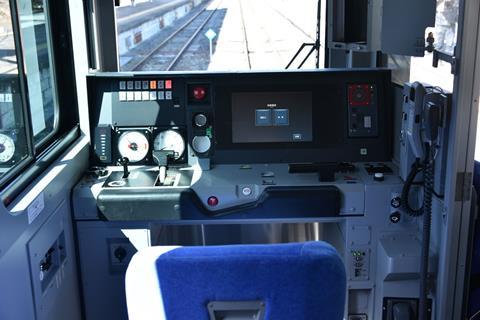 Formed of two motor and one trailer car, the Series E131-600s are designed for a maximum speed of 110 km/h, against 100 km/h for the Series 205s. They are also equipped for driver-only operation, including external cameras to monitor boarding and alighting, plus four help points within the train for passengers to contact the driver or control centre.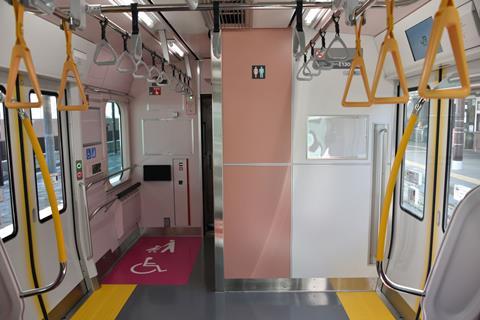 The new trains provide improved accessibility compared to the units they replace, offering dedicated spaces in each vehicle for passengers using wheelchairs and strollers; there is also a wheelchair-accessible toilet compartment. They are also fitted with improved passenger information systems, including display screens above each external doorway, and onboard CCTV for enhanced security.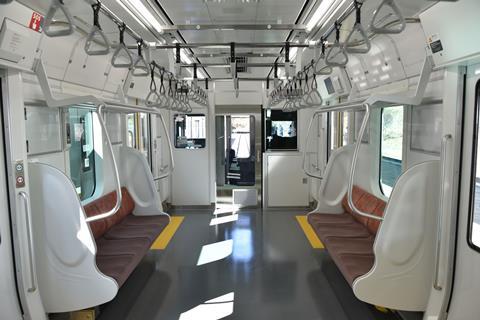 The stainless steel bodyshell has been widened from 2 800 mm to 2 950 mm, allowing the use of deeper longitudinal seats (460 mm vs 435 mm) to improve passenger comfort. Improvements to the traction package and HVAC systems are intended to reduce energy consumption and improve environmental performance. The E131-600s have fully enclosed induction motors fed through a VVVF inverter control package using silicon carbide elements, providing full regenerative braking, compared to traditional DC motors on the older units. Auxiliary power is provided through a static inverter rather than a motor-generator set.
The new trains are fitted with monitoring systems for both vehicle-mounted and lineside equipment, which will inform a condition-based maintenance regime.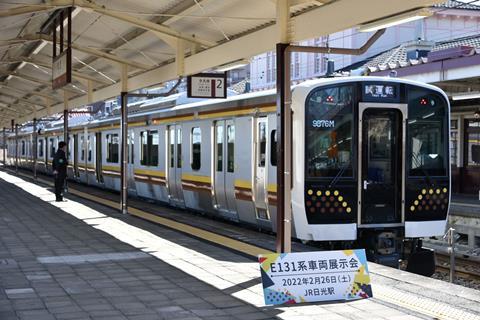 The yellow and brown livery of the E131-600s is intended to reflect the shrines and temples of the Nikko World Heritage Site, incorporating an image of a 'flame drum mountain car' restored in Utsunomiya City.
According to JR East, the company is 'pursuing improvements in transport quality by improving safety, stability, and comfort, and promoting the creation of railways that can be used with peace of mind'.