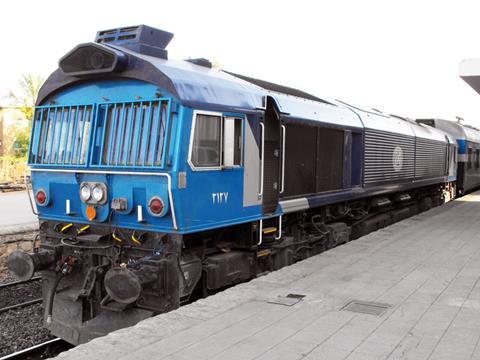 EGYPT: A €290m loan agreement to support Egyptian National Railways' planned acquisition of up to 100 diesel locomotives through a supply and maintenance contract was signed by the European Bank for Reconstruction & Development on June 19.
EBRD said the acquisition of new locomotives maintained by a private-sector partner would enable the state railway to provide a more reliable and higher quality service and thus generate additional revenue. The replacement of life-expired and inefficient locomotives would also reduce operating costs, fuel consumption and carbon emissions.
Procurement of the locomotives is to be undertake under the terms of EBRD's rules for public-sector projects. It is not connected to the US$575m letter of intent for GE Transportation to supply 100 Evolution Series locomotives which was recently signed by the Ministry of Transport and ENR.
EBRD is also providing technical assistance support to ENR with the development and implementation of a comprehensive freight reform and commercialisation plan. This includes the separation of freight and passenger operations, and the introduction of track access charging. EBRD will also support ENR in implementing a campaign to make rail transport safer for women.