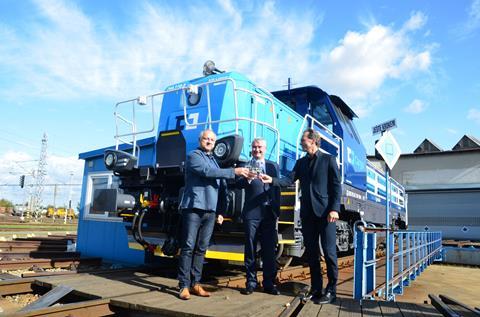 CZECH REPUBLIC: The first of five CZ Loko EffiShunter 1000 Bo-Bo diesel-electric locomotives ordered by national freight operator ČD Cargo under the fleet renewal programme launched in January 2018 was officially handed over on September 30.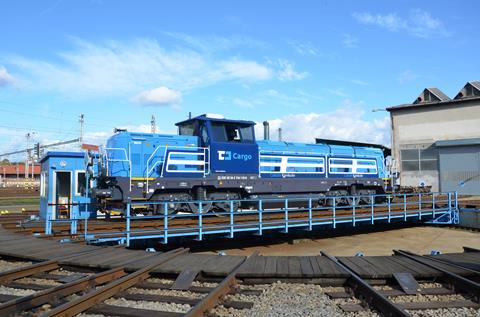 The loco is to be used on local trip freight trains around Břeclav. The remaining four are due to be delivered by the end of the year, and there is an option for five more.
The 100 km/h EffiShunter 1000 has a 895 kW Caterpillar C32 engine, AC/DC transmission, four individually-driven asynchronous traction motors and a range of monitoring systems. It is the first Czech-built diesel locomotive to be fitted with ETCS from the outset.
'Without a top-class product, nobody would be interested in us', said CZ Loko Chairman Josef Bárta. 'It was a costly strategic decision, because the development of the locomotive itself, including ETCS installation, is not cheap. However, it bears fruit in the form of the interest of many other rail carriers in Europe and beyond.'
Nine similar locos have been delivered to Italian operators Mercitalia R&T (five), Dinazzano Po (two) and Rail Traction Company (two). Mercitalia R&T has ordered five more, Dinazzano Po one and Ferrovie Nord Milano two. In Slovenia, four locos were ordered by SŽ-Tovorni Promet and one by Luka Koper.