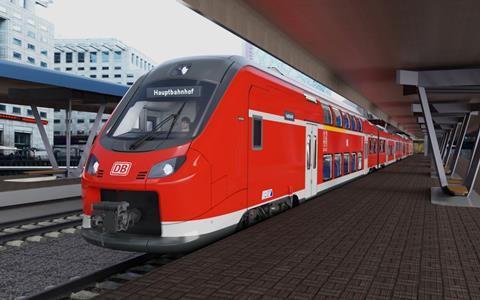 GERMANY: Northrail has structured a sale-and-lease-back transaction for 29 Alstom Coradia Stream High-Capacity electric multiple-units which DB Regio ordered in April.
The EMUs are to be used from December 2025 on Kinzigtal services on the Frankfurt – Wächtersbach – Fulda – Bebra route.
The investment is being made via DIF Infrastructure Fund VI with senior debt financing arranged by MEAG.
Northrail will take over the long-term lease and asset management.
'We are pleased to have successfully implemented in these difficult times a very innovative transaction together', said Northrail managing partner Volker Simmering on October 21. 'The state-of-the-art double-deck regional trains from Alstom are an excellent investment.'
Henrik Luerssen, senior director at DIF Capital Partners, said 'investment in the Kinzigtal project, as well as rail projects in general, makes an important contribution to reducing greenhouse gases.'