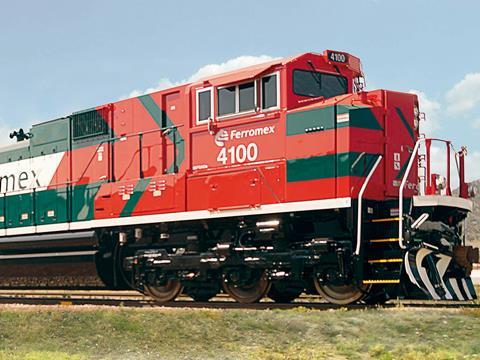 MEXICO: Ferromex has taken delivery of the first 10 of a batch of 19 additional Electro-Motive Diesel SD70ACe locomotives ordered last year under a contract which includes an 11-year maintenance agreement. They are expected to enter service by June.
'We are very pleased to receive the first 10 EMD locomotives and add this equipment to our fleet of 97 SD70Aces', said Ferromex CEO Rogelio Vélez. 'EMD has helped us improve our fuel consumption, and their reliability has allowed us to operate more efficiently and effectively.'
EMD introduced the 4 300 hp SD70ACe locomotive in 2005 for freight applications in North America and worldwide. It features radial bogies and EMD's Q-cab which the manufacturer says is designed for operator comfort and safety.