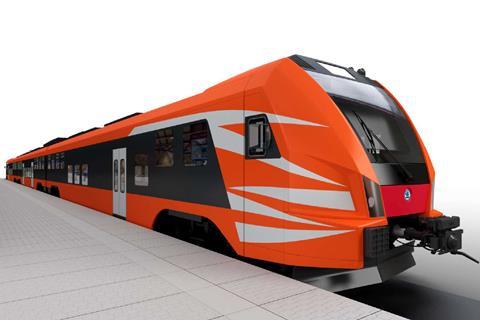 ESTONIA: Passenger operator Elron has formally awarded a consortium of Škoda Vagonka and Škoda Transportation a €56·2m contract to supply six electric multiple-units by the end of 2024, with an option for 10 more.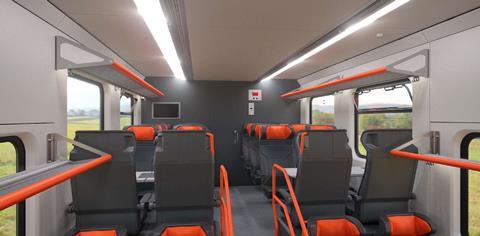 The EMUs are intended for use on serves between Tallinn and Tartu. They will be equipped for two electrical systems, as the Tallinn end of the route is electrified at 3 kV DC while electrification of the remainder of the route at 25 kV 50 Hz is scheduled for completion by the end of 2024.
'This contract builds on the recent success in Latvia, where we will also supply our modern EMUs', said Škoda Transportation's Senior Vice-President of Sales Zdeněk Majer on February 8. 'A business strategy focused on the Baltics has proven to be successful, and we see great potential in the region for our RegioPanters.'
Design
The three-car 160 km/h TSI-compliant EMUs will be a 1 520 mm gauge version of Škoda Transportation's Panter family, with wider bodies and adaptions to suit Estonian conditions including operating temperatures ranging from -40 °C to +35 °C.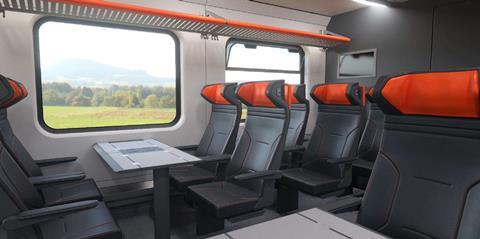 There will be low-floor boarding from 550 mm high platforms. The interiors will offer more than 270 seats, including 48 in first class, with at-seat 230 V and USB sockets, wheelchair places and space for prams and bicycles. Some of the seats can be replaced by racks for skis in winter. Other features will include air-conditioning, passenger information and counting systems, wi-fi and ETCS.
Environmentally friendly passenger transport
Elron is now purchasing all its traction energy from renewable sources. Its expected consumption this year is more than 14 million kWh. Electrification of the busy Tallinn – Tartu route and the east-west corridor in the longer term would further increase the share of services operated using renewable energy.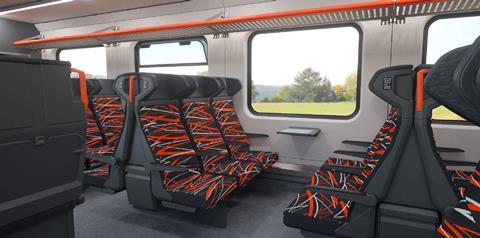 'The purchase of new electric trains contributes significantly to the development of environmentally friendly passenger transport in Estonia', said Elron Chairman Merike Saks. 'Our current trains have been warmly welcomed and widely used by passengers. We are confident that Škoda trains will maintain the high standard of Estonian rail passenger transport.'
Bids assessed on 11 criteria
Stadler had also bid for the contract, which was awarded on the basis of 11 criteria, including cost, specifications, energy consumption, maintenance costs, the number of seats and acceleration.
Škoda was named preferred bidder in October after its offer was judged to be the best in terms of overall and operating costs.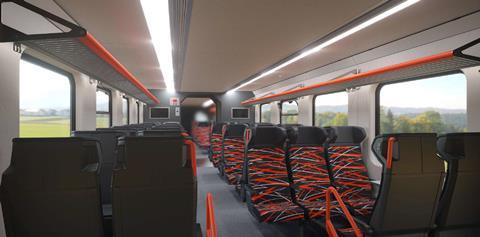 'Škoda best met the conditions for the tender in Estonia and offered the best price for the operation of modern units', said Škoda Transportation President & Chairman Petr Brzezina. 'Our units are operating in the Czech Republic, Slovakia, Lithuania and Ukraine, and now passengers in Latvia and Estonia can also look forward to them.'