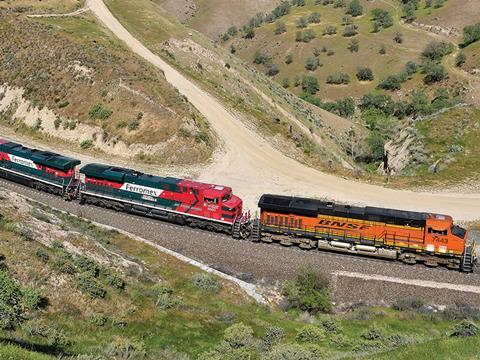 MEXICO: Electro-Motive Diesel of the USA is to supply 19 SD70ACe locomotives to freight operator Ferromex and 15 of the same type to its sister company Ferrosur, EMD's parent Progress Rail Services announced on September 24. The locomotives are due to enter service by June 2015 under contracts which both include an 11-year maintenance agreement.
While Ferromex already operates the 4 300 hp SD70ACe, this is the first order that Ferrosur has placed with EMD. Its 15 locomotives are to be built to a special design to improve operation in tunnels.
'The 97 SD70ACe locomotives we have received have achieved very high and consistent performance and fuel efficiency', said Rogelio Vélez, CEO of Ferromex and Ferrosur. 'The 34 new additions will be key to our plans for 2015 and beyond, where Ferromex will continue to grow at higher levels than the average of the North American railroad industry'.