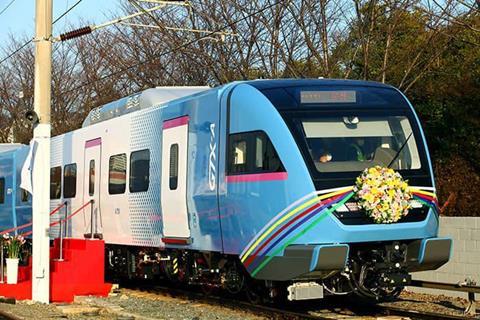 SOUTH KOREA: The first EMU for Line A of the Great Train Express commuter rail network currently under construction in Seoul has been unveiled by manufacturer Hyundai Rotem at its Changwon plant.
The trains have a maximum operating speed of 180 km/h, reflecting GTX's status as an express route intended to serve the wider Seoul conurbation than the city's metro.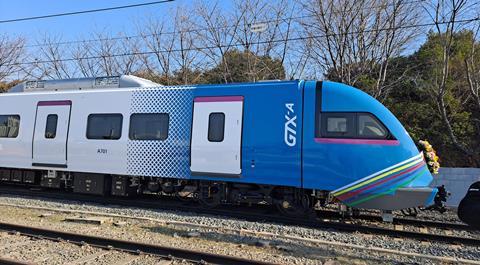 The trains feature roof-mounted monitoring cameras with AI functions which will be used to record the state of the infrastructure in real time. They are also fitted with single leaf doors to minimise noise; these are equipped with an enhanced obstacle detection system compared to existing Korean fleets. The floors are equipped with eco-friendly antibacterial layer with an anti-slip function. The vehicles also feature air conditioning and the seats are separated for enhanced comfort.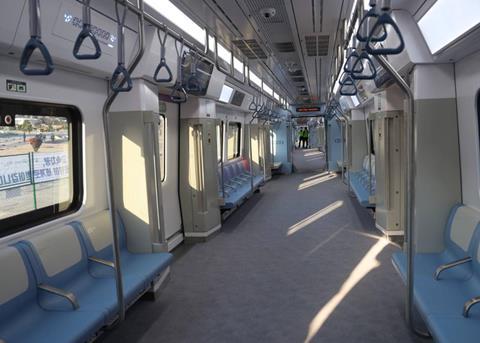 'GTX will give back our precious time spent with commuting, therefore improve our quality of life and welfare', said Minister of Land, Infrastructure and Transport Won Hee-ryong at the unveiling ceremony.
Hyundai Rotem was awarded an order to supply 20 eight-car trains for GTX-A in two batches in 2020. The trains are to be delivered by June 2024.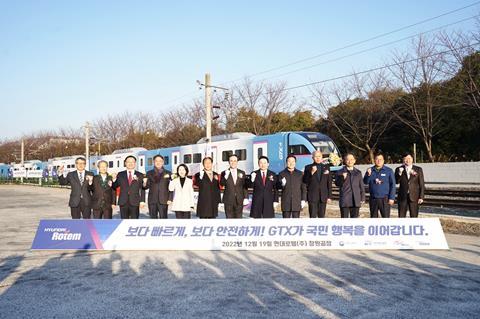 Line A of the network will be 82 km long with 11 stations linking Unjeong in the northwestern town of Paju to Dongtan in the southeast of the urban area. The alignment will be up to 40 m underground at the deepest points; Line A is due to open in stages from 2024.