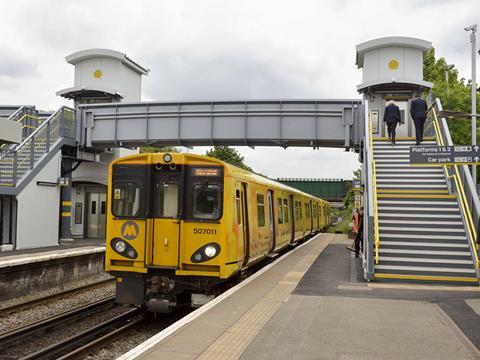 UK: Transport authority Merseytravel announced the five shortlisted bidders for a contract to supply around 50 new electric multiple-units for the Merseyrail suburban network centred on Liverpool on January 11:
Bombardier;
CAF;
Mitsui in a consortium with Alstom and East Japan Railway's rolling stock manufacturing business J-TREC;
Siemens;
Stadler.
Tender documents are scheduled to be released on January 22, with bids to be submitted by the end of April. A preferred bidder is expected to be chosen towards the end of 2016, and the new EMUs would be delivered by the early 2020s.
The overall cost is estimated at around £400m, including upgrading power supplies and infrastructure improvements at stations and depots. Merseytravel said the trains would be financed using 'a variety of funding mechanisms', including a reserve which has already been already established. There would be no additional costs to local taxpayers, with the investment to be recovered over the operational life of the EMUs by leasing them to the operating concessionaire.
'All of our five candidates have extensive experience of providing trains, maintenance services and depots', said Merseytravel Chair Councillor Liam Robinson, adding that 'as part of the process we'll be interested in how the bidders may be able to tap into the local labour market and make the most of UK-based opportunities.'
The current Merseyrail fleet of 59 Class 507 and 508 three-car 750 V DC third-rail EMUs date from 1978-80 and are nearing the end of the lives, while ridership is growing by 2·5% a year and predicted to increase by 40% by 2028. Merseytravel considered options for using refurbished trains, ordering new ones or planning for a future order. It concluded that new trains would be the best option, providing faster journey times and the ability to carry 'significantly' more passengers. They could also be ordered with 25 kV 50 Hz capability to allow potential operation to new destinations such as Warrington and Crewe within the next 30 years.