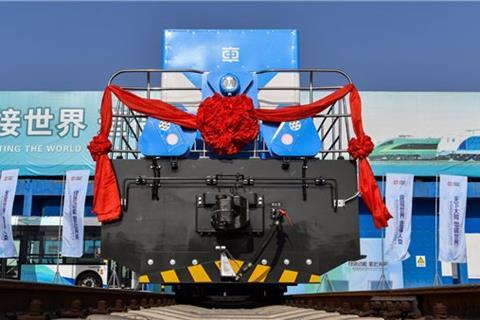 CHINA: CRRC Datong has rolled out a hydrogen fuel cell and lithium battery powered hybrid locomotive.
The modular design is intended for shunting, underground and industrial applications, and offers the flexibility to produce a locomotive meeting different customer requirements.
The loco unveiled at the Datong factory on January 27 has a design speed of 80 km/h, the ability to recover and store braking energy, and a continuous rating of 700 kW with an operating time of 24½ h. It can haul trains of more than 5 000 tonnes.
The manufacturer said hydrogen-fuelled hybrid locomotives would be safer and more environmentally friendly than conventional designs, as well as being quieter, cheaper and easier to maintain.