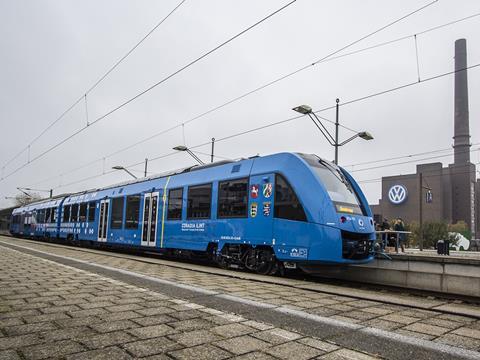 NETHERLANDS: A Coradia iLint hydrogen fuel-cell multiple-unit is to be tested on the Groningen – Leeuwarden line after an agreement was signed at the Klimaattop Noord NL climate summit by manufacturer Alstom, the province of Groningen, local operator Arriva, infrastructure manager ProRail and energy company Engie.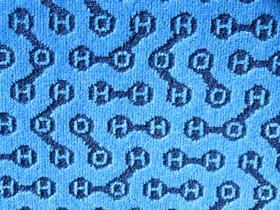 Testing at up to 140 km/h is planned to take place over two weeks in the first quarter of 2020. The aim is to demonstrate that hydrogen fuel cells offer a feasible way to achieve zero-emission operation on around 1 000 km of non-electrified lines in the Netherlands which are currently operated using diesel trainsets.
'We look forward to demonstrating what has already been proven in Germany – that hydrogen represents a highly suitable way forward', said Bernard Belvaux, Managing Director of Alstom Benelux, on October 31.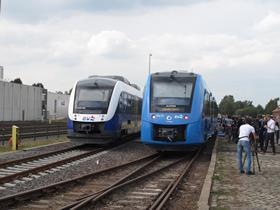 Two iLint units have been in regular service on the Elbe-Weser network in Niedersachsen since September 2018, with 14 expected to be in operation between Cuxhaven, Bremerhaven, Bremervörde and Buxtehude from 2021.
In May this year Rhein-Main transport authority RMV placed an order for 27 iLints for use around Frankfurt from 2022.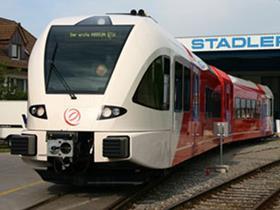 In 2017 the Dutch provinces of Groningen and Friesland awarded incumbent Arriva a 15-year contract to continue to operate their regional passenger services from December 2020. As part of this, the fleet of 51 Stadler GTW DMUs will be refurbished and fitted with batteries to enable braking energy to be recovered for reuse, reducing emissions and cutting noise when accelerating.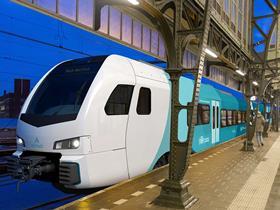 A further 18 new Stadler Wink trainsets have been ordered which will be able use overhead electrification or hydrotreated vegetable oil fuel, with batteries for regenerated braking energy. These will be designed so that their engines can be replaced with larger batteries when the planned 1·5 kV DC discontinuous electrification of the routes is completed.