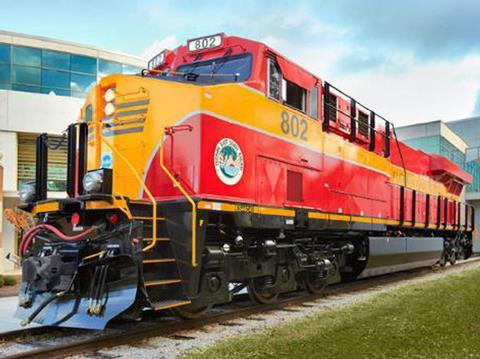 USA: Florida East Coast Railway is about to take delivery of the first of 24 GE Transportation ES44C4 locomotives which it ordered in January.
All of the Tier 3 compliant Evolution Series locomotives are scheduled to arrive in Florida by the end of the year. The four-motored locomotives will be used to haul intermodal, wagonload, automotive and port freight traffic on the railway's 560 km Jacksonville – Miami main line.
'These locomotives will provide the fuel-efficient power we need to support current operations and the future growth of the railroad,' said Fran Chinnici, Senior Vice-President of Mechanical, Engineering & and Purchasing at FECR.