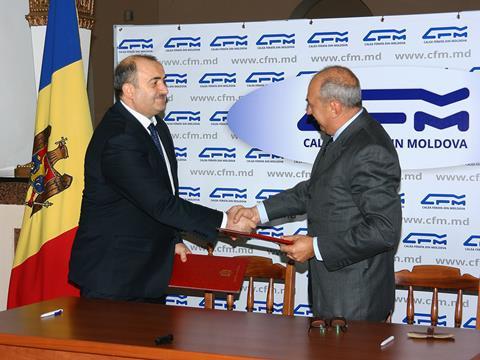 MOLDOVA: National railway CFM has named GE Transportation as the winner of a contract to supply 12 locomotives for use on passenger and freight services. The 2 982 kW diesel locomotives are scheduled to be delivered from early 2020.
The order announced November 6 is worth €45m, including modernisation of the Chișinău locomotive depot. It is being financed by the European Bank for Reconstruction & Development and the European Investment Bank as part of a €110m railway reform and modernisation programme.
GE Transportation said it was pleased that CFM had selected its locomotives for the fleet upgrade, and was working on finalising the agreement.
CFM Director Iurie Topală said tenders are also to be called for the modernisation of the Bender (Tighina) – Basarabeasca – Etulia – Giurgiuleşti line for use by transit traffic between Ukraine and Romania.