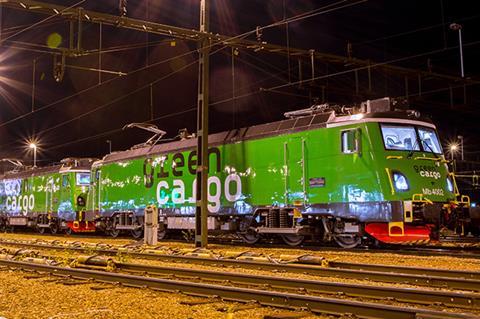 SWEDEN: Green Cargo and Romanian manufacturer Softronic have signed a long term framework agreement for the supply of further Transmontana six-axle electric locomotives.
The agreement announced on October 26 builds on an initial July 2017 order for two locomotives, which was followed by further orders which will take Green Cargo's Transmontana fleet to 16 in service during 2022.
Green Cargo said it was satisfied with the six-axle locomotives, which provide it with the ability operate more efficiently, especially in the heavy freight market where running one train uses less energy than several lighter ones.
The 6 MW Transmontana with asynchronous traction motors is derived from the EA locomotive family which was built by Electroputere in Romania in 1967-91 under licence from Sweden's ASEA. The first Transmontana was produced in 2010, and one was tested in Sweden during 2015.