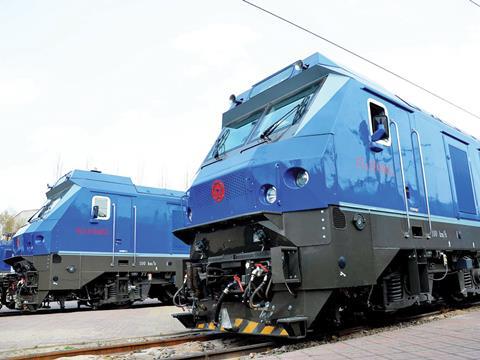 CHINA: CNR has rolled out a high-power electric locomotive designed for heavy haul trains comprising 100 tonne wagons with axleloads up to 30 tonnes.
CNR says its 9·6 MW 'Super Hercules' locomotives can pull 20% heavier loads than previous models.
Meanwhile, China Railway Corp, China Academy of Railway Sciences and partners have been undertaking trials with 30 000 tonne coal trains on the 740 km Daqin line. The 3 971 m long trains were formed of 320 wagons, hauled by four CSR Zhuzhou HXD1 twin-unit electric locomotives.