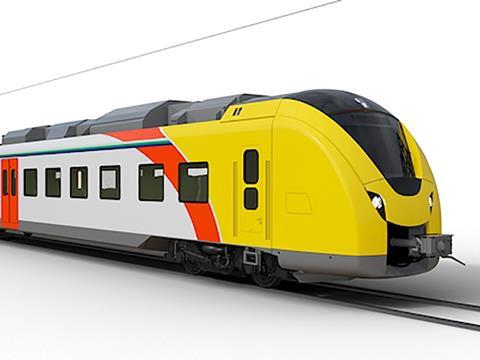 GERMANY: Alstom announced on December 15 that it had been awarded a €160m contract to supply 30 Coradia Continental electric multiple-units to Hessische Landesbahn. Alstom said these would be the first Coradia Continental units to meet the Locomotives & Passenger Rolling Stock Technical Specification for Interoperability.
The order covers 13 three-car units with a capacity of 350 passengers and 17 four-car units with a capacity of 460 passengers. They will have four or five multi-purpose areas to provide space for wheelchairs, bicycles and prams, with roof-mounted traction equipment to provide a 'spacious' interior with wide gangways. The 160 km/h EMUs will be equipped with wi-fi, power sockets and a real-time passenger information system.
They are scheduled to enter service in December 2018, when HLB will take over from DB Regio as the operator of Netz Südhessen-Untermain services RB75 Wiesbaden – Mainz – Darmstadt – Aschaffenburg and RB55 Frankfurt – Maintal – Hanau – Aschaffenburg – Laufach under a contract with the Rhein-Main, Rheinland-Pfalz Süd and Bayern transport authorities.