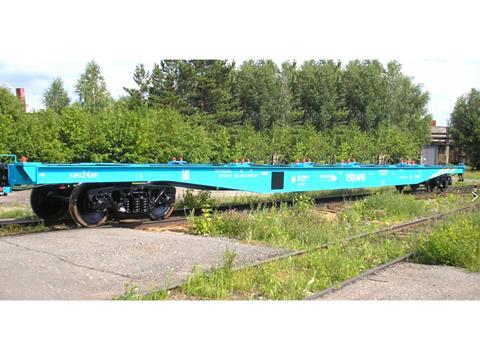 KAZAKHSTAN: Wagon manufacturer Ziksto has obtained certification enabling the start of series production of its Type 13-6922 high-capacity container wagon.
The four-axle wagon has been developed to carry heavy containers including tank-containers carrying hazardous goods.
'The increased carrying capacity will allow the train operator and the owner of the infrastructure to reduce operating costs, and the cargo owner to transport a larger volume', said A Zhangeldy, Director of national railway KTZ's technical centre which undertook testing of the prototype.
The wagon is also expected to provide a boost for the domestic rolling stock manufacturing industry, reducing reliance on imports.