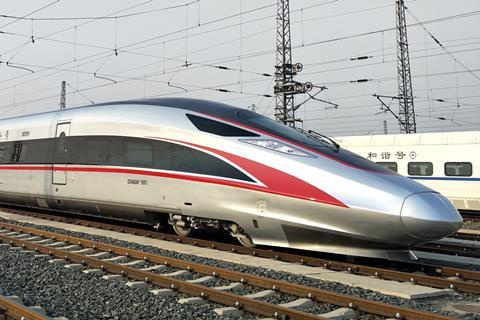 CHINA: China State Railway Group has awarded the Bombardier Sifang (Qingdao) Transportation joint venture a 297m yuan contract to supply a further two eight-car CR400AF high speed trainsets by the end of June.
The 50:50 joint venture of Bombardier Transportation and CRRC Sifang Rolling Stock was first chosen to supply China Standard high speed trains in 2018, and since then has delivered a total of 448 CR400AF and CR400AF-A vehicles for operation at speeds up to 350 km/h.
In November 2020 it was awarded a 1·6bn yuan contract to supply 14 eight-car 250 km/h variants designated CR300AF for delivery this year.
'We appreciate very much our China team's tremendous efforts and excellent performance in delivering the state-of-art trains at quality, within budget and on time despite the challenge of COVID-19', said Jianwei Zhang, President, Bombardier Transportation China, when the latest order was announced on January 13.