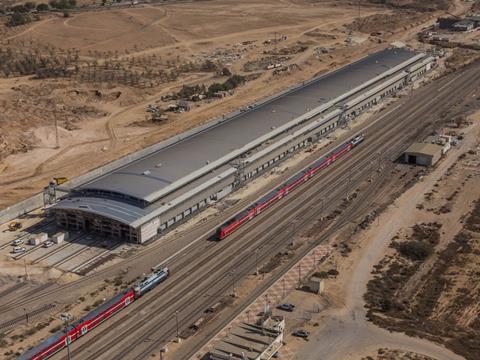 ISRAEL: Israel Railways has called tenders for the supply of between 62 and 78 electric locomotives, with options for more. These are required as part of ISR's 25 kV 50 Hz electrification programme.
ISR is seeking mixed traffic locomotives with three-phase asynchronous traction equipment. These should be suitable for regenerative braking, have a maximum axleload of 22·5 tonnes, and be capable of operating up to 20 h/day and 250 000 km/year. VHF radios will be fitted, with provision for the installation of GSM-R.
The locomotives should be suitable for use on 160 km/h passenger trains, including push-pull operation with up to eight double-deck or 10 single-deck coaches. The continuous power must be sufficient to give a Tel Aviv – Jerusalem journey time of 27 min or less.
They are also required to be capable of hauling freight trains up to 3 600 tonnes at up to 120 km/h, with the ability for three locomotives to work in multiple.
Proposals are due to be submitted by December 15.