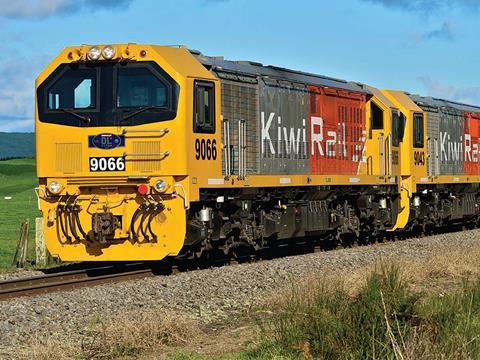 NEW ZEALAND: An agreement for CRRC Dalian to supply a further 15 DL Class diesel locomotives was signed by KiwiRail Chief Executive Peter Reidy in Dalian on August 2.
The 1 067 mm gauge locomotives are scheduled for delivery in 2018. They will have improved braking systems compared with the 48 locomotives which CRRC Dalian supplied in 2010-11 (20), 2013 (20) and 2015 (eight).
The six-axle twin-cab locomotives rated at 2·7 MW with a maximum speed of 100 km/h have MTU 20V 4000R43 engines, and are used on freight services on the North Island.
KiwiRail and CRRC have also formed a joint venture which will be responsible for maintenance.