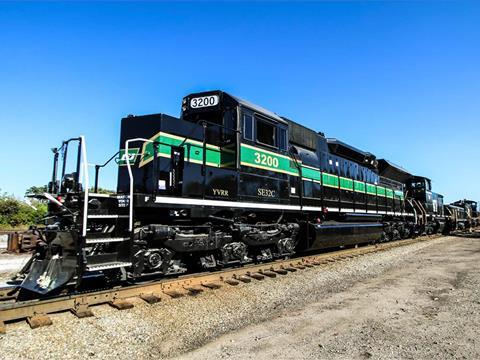 USA: Knoxville Locomotive Works has obtained EPA Tier 4 emission certification for its SE Series of four-axle and six-axle diesel locomotives.
KLW produces remanufactured locomotives based on EMD and GE components and new MTU engines. The Tier 4 certification includes shunting locomotives rated at 2 000, 2 200 and 2 300 hp and the line haul duty cycle models rated from 2 400 to 3 200 hp.
Announcing the certification on August 22, KLW said it was 'the only freight locomotive manufacturer to have achieved Tier 4 switch and line haul certifications in this broad range of horsepower classifications with single engine prime movers'.