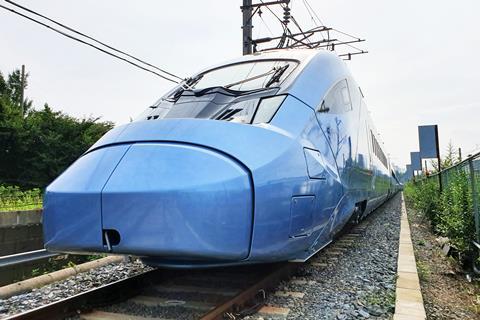 SOUTH KOREA: Hyundai Rotem delivered the first EMU-250 electric trainset with distributed traction to Korail on November 4.
The national operator ordered 19 six-car EMU-250 trainsets in two batches in 2016, with five scheduled to be delivered from the manufacturer's Changwon works by August 2020 and the remaining 14 by the end of 2020.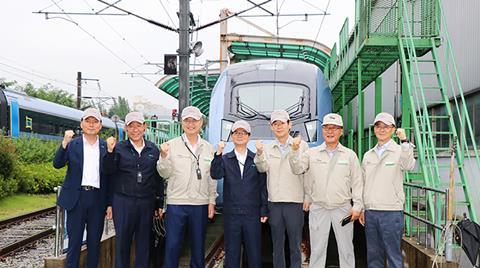 The first of the 260 km/h trainsets is expected to enter service in early 2020. The fleet will be used on the Gyeongjeon, Seohae and Jungang lines. The units have been designed for services making numerous stops on routes upgraded for 200 km/h operation, where their maximum speed is less important than rapid acceleration and braking.
The EMU-250 design has been derived from Hyundai Rotem's HEMU-430x ultra-high speed train prototype unveiled in 2012.
Each six-car unit will be 150 m long and 3 150 mm wide with capacity for 381 passengers. The interior was developed incorporating feedback received when a mock-up was displayed to the public in 2017. It has more leg room than previous Korail high speed trains, with wider armrests, seats aligned with the windows and USB and wireless charging points.