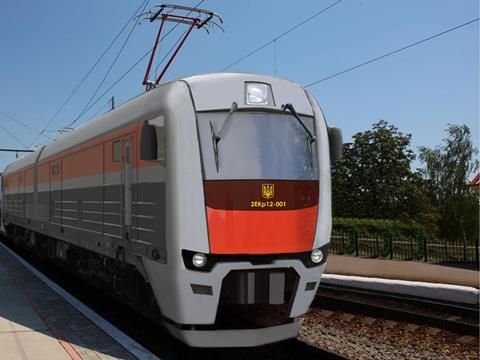 UKRAINE: Rolling stock manufacturer Kriukov Car Building Works and national railway UZ are discussing plans to produce electric locomotives from 2017. KVSZ would build a prototype at its own expense, in the hope of winning an initial order to supply UZ with up to 40 units.
KVSZ says its proposed locomotive family would reduce Ukraine's reliance on Russian manufacturers, with around 50% domestic content in the initial locomotives increasing to 70% or 80% over time.
KVSZ and UZ have agreed that the prototype designated 2EKr12 would be a 7·4 MW dual-voltage twin-section design for use on heavy iron ore trains from Kryvyi Rih and Dnipropetrovsk and on freight services to the port of Odesa. This could form the basis for a family of locomotive types.
UZ has extensive requirements for single and multi-section AC, DC and multi-system electric locomotives, with up to 1 200 locomotives approaching the end of their planned service lives.