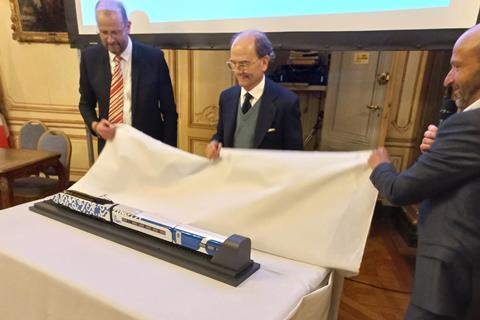 FRANCE: Privately owned open-access start-up Le Train has selected Talgo to supply 10 Avril S106 high speed trainsets for its planned services from Bordeaux to Angoulême, Nantes, Rennes and Arcachon.
Le Train was established in February 2020 by industrialist Tony Bonifaci with the aim of becoming the first private high speed operator in France. In 2021 it applied to regulator ART for powers to run Arcachon – Bordeaux – Angoulême – Poitiers – La Rochelle regional high speed services using LGV Sud-Europe Atlantique, with some services extending to Nantes and Rennes, and it received its operating licence on December 24 2022.
Talgo fleet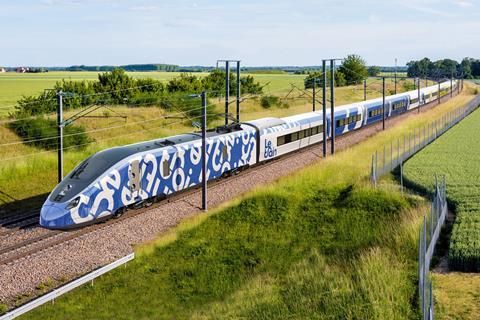 Following an international tender and several months of negotiations, an agreement for the development of the planned 330 km/h fleet was signed in Bordeaux on January 23.
Subject to a €300m final contract being awarded, the trainsets would be produced at Talgo's Rivabellosa factory in Spain from the first half of 2023 for delivery from early 2025.
They would be owned by a dedicated subsidiary of Le Train, and there would be options to order more trainsets.
Design to be finalised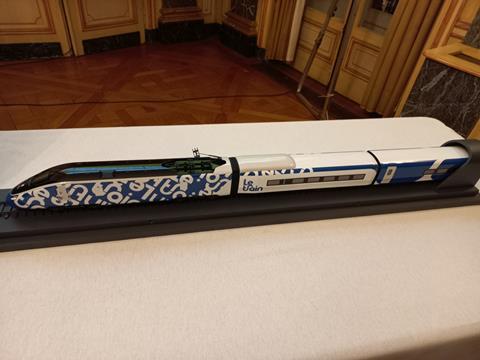 Le Train Managing Director Alain Gétraud told Railway Gazette International that the design of the trainset is still to be finalised, but they would have 11 cars with 350 seats in a single class, 40 spaces for bicycle or surfboards, catering facilities and wi-fi. They would comply with all TSI standards, including for accessibility.
The trains would be maintained for 30 years by a subsidiary to be formed by the manufacturer, operator and external partners. The work would be undertaken in the Nouvelle-Aquitaine région, and while the location of the depot has not been finalised 'we have some possibilities', said Gétraud, a former Director of Major Projects for SNCF Réseau.
There are also plans for sustainable transport research and development work to be undertaken in the region.
Launch plans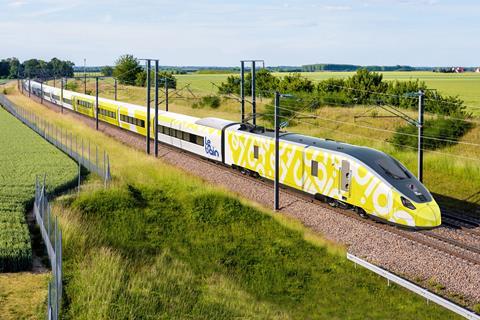 Gétraud said that discussions for the acquisition of second-hand rolling stock are continuing with 'many European operators, not only SNCF Voyageurs', and he hopes that the lease or purchase of used trainsets could enable initial passenger services to launch by December 2023.
Le Train is planning to eventually offer 50 trains a day and carry more than 3 million passengers a year, offering 'a new standard of comfort and customer experience'.
It currently has 50 staff, with plans to increase this to 150, and Getlink company CIFFCO has been awarded a contract for driver training.
An in-depth article on competition in the French passenger market will appear in the February 2023 issue of Railway Gazette International magazine.