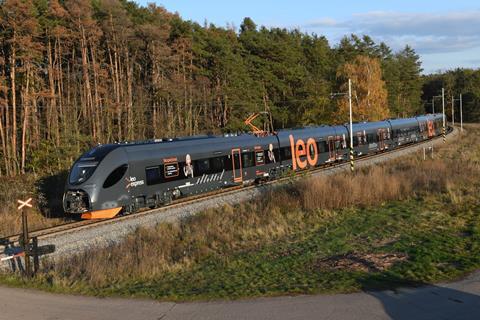 CZECH REPUBLIC: Open-access passenger operator Leo Express told Railway Gazette International on April 27 that 'taking into account the current situation, Leo Express cannot provide any comments with respect to the relationship with CRRC.' This follows local media reports that it had cancelled a contract for the Chinese manufacturer to supply inter-city trainsets.
In September 2016 Leo Express signed a KC5bn agreement for CRRC Zhuzhou Locomotive to supply three six-car 25 kV 50 Hz/3kV DC trainsets for use on routes linking the Czech Republic, Slovakia and Poland, with options for up to 30 more.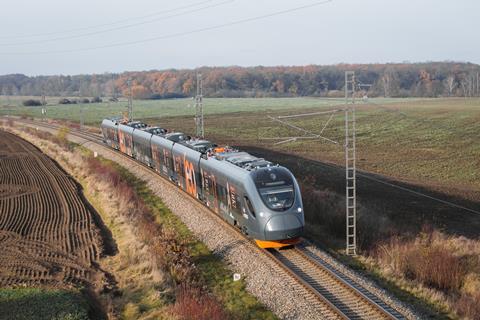 The first was delivered to the Czech Republic in September 2019 and sent to the VÚŽ test track in Velim, although testing was delayed by the coronavirus pandemic. The second trainset has also been delivered.
The 111·2m long custom-designed Class 665 trainsets have been branded Sirius by the operator. The aluminium-bodied trains have capacity for 300 passengers, and are equipped with ETCS, being designed to run at a maximum speed of 160 km/h.
In August 2021 RENFE completed its acquisition of a 50% stake in Leo Express, while CAF's Swedish maintenance subsidiary EuroMaint holds another 5%.