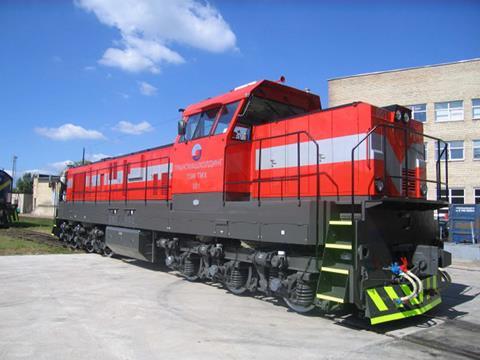 LITHUANIA: National railway LG has ordered a further 20 Transmashholding TEM TMH shunting locomotives for delivery at monthly intervals from the end of January. Final assembly is to be undertaken at LG's Vilnius depot.
Developed by TMH's Bryansk plant in conjunction with CZ Loko, the TEM TMH is based on the 'well-proven and reliable' TEM18DM design, powered by a Caterpillar engine meeting EU Stage IIIA emissions regulations.
According to Transmashholding, there are currently 51 TEM TMH locomotives in service with LG. Similar locomotives are operating in Estonia, with four more due to be delivered to EVR Cargo this year.