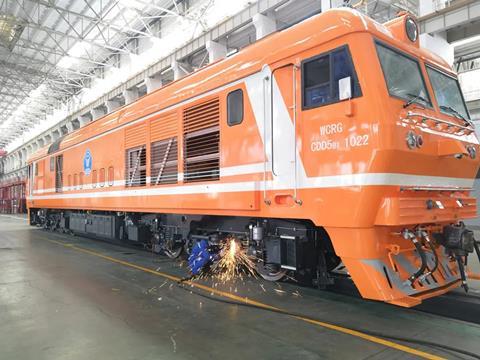 GUINEA: The first of 14 series-build diesel locomotives ordered by the SMB-Winning consortium in December has been unveiled at CRRC Qishuyan's plant in Changzhou.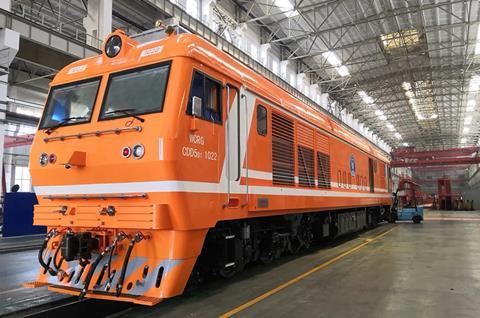 The Type DF8B 3·3MW Co-Co locomotives follow on from two prototypes, with all 16 scheduled to be delivered this year.
The SMB-Winning consortium began work on a 135 km route running west from bauxite mines at Santou to Dapilon Port on the River Nunez near Kolabouio in March 2019, and it is due to open in June 2021.
China Railway 14th Bureau Group and China Railway 18th Bureau Group are the principal construction contractors. The route includes two tunnels, 23 bridges and viaducts and six freight yards.