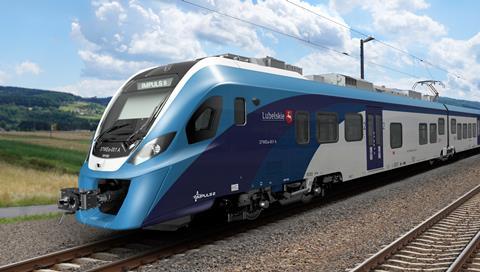 POLAND: Newag is to supply eight two-car Impuls 2 electric multiple-units to Lubelskie voivodship in eastern Poland. The contract signed on December 9 is worth 146·6m złoty including VAT.
Deliveries are scheduled to be completed in December 2021, and the manufacturer will provide a 64-month warranty on each unit.
The EMUs will have capacity for 196 passengers including 105 seated and a maximum speed of 160 km/h. They will be equipped with bicycle spaces, a passenger-counting system, air-conditioning, wi-fi, power sockets and USB ports.