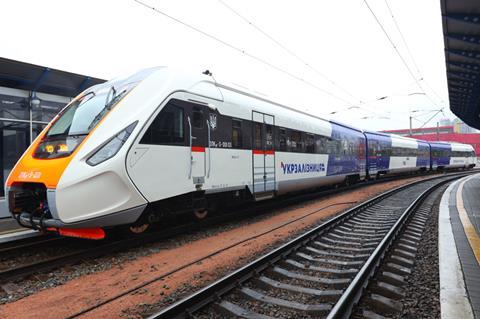 UKRAINE: The first DPKr-3 diesel multiple-unit built by KVSZ has entered passenger service on the route linking Kyiv's main station with Boryspil International Airport.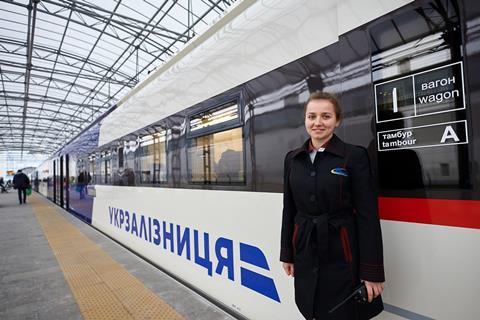 This follows testing undertaken between Ternopil, Kyiv and Kremenchug to obtain type approval for the domestically-developed trainset.
The DPKr-3 is a three-car variant of KVSZ's DPKr-2 suburban DMU which was unveiled in 2014. It has a maximum speed of 140 km/h, with 588 kW Voith diesel engines in the driving cars and an unpowered intermediate vehicle.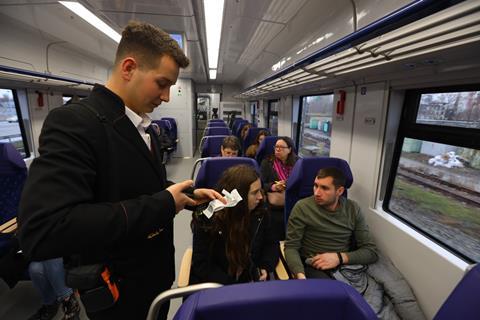 The 170 seats are arranged 2+2 in first class and 3+2 in second class, while the total capacity including standing is 470 passengers. There are retractable wheelchair ramps and an accessible toilet.
The unit is designed to operate in temperatures from -40ºC to 40ºC, with electric pre-heating to reduce fuel consumption, and has design life of 40 years.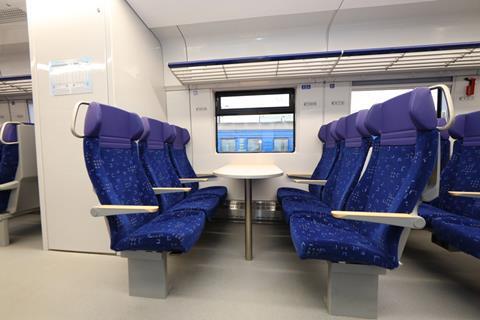 First Deputy Minister of Infrastructure Dmytro Abramovych attended the launch of the DMU on December 27. He said the Kyiv Boryspil Express airport service had carried 1 million passengers in its first year of operation, emphasising that 'the route is popular and we want to develop it'.
He said the DPKr-3 DMU had been designed to be 'modern and comfortable' and meet modern safety and reliability requirements, adding that 'most importantly, it is made in Ukraine'.