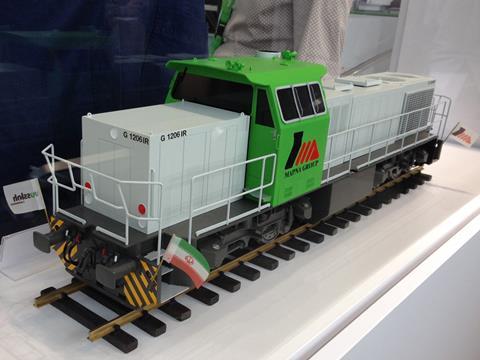 IRAN: Vossloh and MAPNA Group have reached a 'long-term partnership' agreement for the German firm's G1206 four-axle multi-purpose diesel locomotive to be produced under licence in Iran.
Imminent changes to European regulations will preclude future deliveries of the G1206 to customers in the EU, but Vossloh believes the design is sound and suitable for use elsewhere in the world.
MAPNA plans to assemble an initial two 1·5 MW locomotives in Iran as a pilot project, modified to suit the local climate and designated type G1206-IR. It anticipates a large order from national railway RAI.