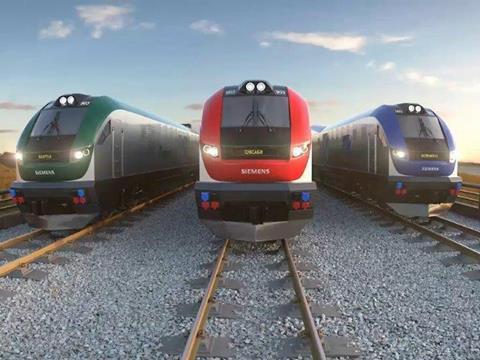 USA: Maryland's Board of Public Works has approved the Department of Transportation's planned $58·1m purchase of eight Siemens Charger diesel-electric locomotives to replace electric locomotives currently used on MARC commuter services.
The approval granted on September 16 enables Maryland Transit Administration to enter into a 'cost-effective co-operative purchasing agreement' with Illinois Department of Transportation, which in conjunction with the states of California, Michigan, Missouri and Washington ordered 32 Charger locomotives in March 2014 with options for more. 'This co-operative agreement also will enable us to purchase these eight new locomotives at a lower cost and save taxpayers money', said MTA Administrator Paul Comfort.
MARC currently operates 32 diesel and 10 electric locomotives. However the electric locomotives 'have either reached the end of their useful life or have been prone to mechanical breakdowns', according to MTA. Maintenance has been undertaken by Amtrak since 1983, but the national passenger operator is withdrawing its own AEM7 electric locomotives and will no longer have spare parts. It has notified MTA that it will cease maintaining MARC's electric locomotives from July 2016. MTA plans to undertake its own maintenance from then until the new locomotives arrive in late 2017.