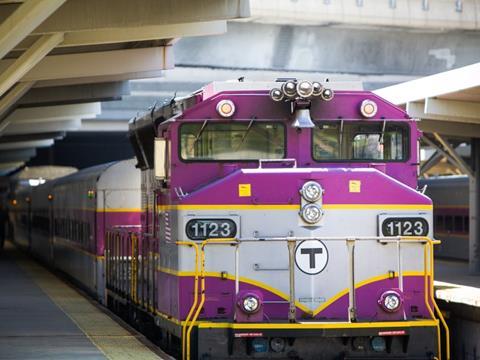 USA: Massachusetts Bay Transportation Authority has awarded Hyundai Rotem a $278·5m sole-source contract to supply 80 double-deck coaches. These will replace single deck vehicles to increase capacity on the Boston commuter rail network by more than 14 000 seats/day.
A $41m contract for engineering and programme management services has been awarded to WSP USA, Keville Enterprises and VP Engineering. The total project budget is $345m, which is being funded by the Commonwealth of Massachusetts.
A notice to proceed is scheduled to be issued in October, with the coaches being delivered between September 2022 and June 2024.
MBTA said the sole-source contract would address an immediate need to replace the oldest and more unreliable vehicles in the fleet as well as supporting the South Coast Rail network expansion project. The additional coaches would be compatible with MBTA's current double-deck fleet, simplifying maintenance and staff training.
'As ridership on the commuter rail system continues to climb, our customers have made it very clear that additional capacity is necessary', said MBTA General Manager Steve Poftak when the order was approved on September 23. 'This procurement method is the fastest and most efficient way to meet the growing demand and provide our riders with improved service.'
As the next step in the fleet renewal programme, a call for proposals for the supply of further vehicles under competitively tendered contract is to be issued in November. A contract for up to 100 vehicles with options for more is expected to be awarded in November 2020, with deliveries planned between July 2024 and June 2027.