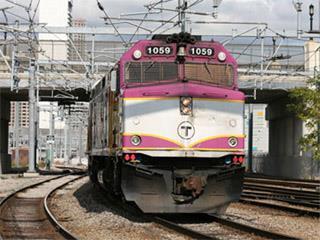 USA: Massachusetts Bay Transportation Authority has placed a firm order for a further 13 HSP46 passenger locomotives with Wabtec subsidiary MotivePower, taking its total order to 40. Delivery to Boston is scheduled for 2014.
The contract was announced on June 26 and is valued at more than $70m, including training, manuals and spare parts.
The diesel locomotives are to be manufactured at MotivePower's plant in Boise, Idaho, with major components including engines, head-end power systems, computer control and individual-axle AC traction equipment to be supplied by GE Transportation's Erie and Grove City sites.
'These next-generation locomotives, which include AC traction propulsion and remotely monitored onboard diagnostics technologies, should serve MBTA customers well for many years to come', said Wabtec Chairman & CEO Albert J Neupaver.